Greenhouse & Garden Mixes
We blend several time tested greenhouse and garden mixes. These blends are made from all natural basic inputs such as Peat Moss, CoCo Coir, Compost, Pumice, Perlite, Rice Hulls, Alfalfa Meal and Topsoil. With different combinations of these Base Mix components which make our different mixes such as Greenhouse mix, planters mix, Garden mixes, etc. We add different amounts of OMRI listed organic fertilizers and other all-natural fertilizers to create well balanced blends that work very well while still being affordable.
Our mixes, especially when bought in bulk amounts, compared to buying small bags in big box stores are way more affordable and always as good as or better than comparable cost soils. So many of our repeat customers constantly tell us this.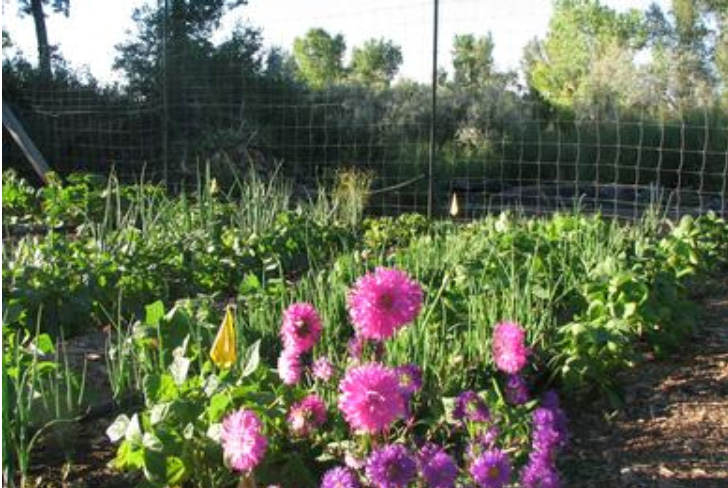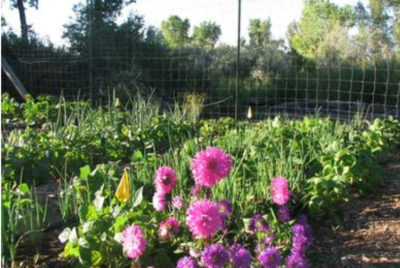 Herbicides & Pesticide
In today's world, Herbicides and Pesticides are being used more and more in ever increasing amounts and for more uses than ever before. That said, Herbicides especially, are showing up in hay, manures (such as cow, horse, sheep, etc.), and compost in more instances than ever before. Unless you first test the hay, manure, or compost before you put it into your gardens or raised beds you are risking the possibility of herbicide contamination, which could persist in some cases for up to 3 years.
Generally, 1 to 2 years except in extreme cases. The best way to test for it is a bio-assay – which is a fancy name for "Grow Test".
Here's how – Take one or more tomatoes from seed and plant them in 10 gallon or larger pots with the intent to grow them for 5 to 6 weeks or until they are well over a foot tall. Generally, if a tomato gets 14-16" tall and shows no leaf curling or distorted new growth, then all is well and it's safe to plan all your stuff.
(Since this process takes 5 to 6 weeks, start early like mid March or sooner!)
The only way to not have to do "Grow Test" is to use certified Organic Compost in your soil or soil mixer. It's a little more money if you want the peace of mind and it saves you 6 weeks of "Grow Test". We here at Beaver Lakes Nursery sell our compost after it's in its second year of composting as most literature says most, if not all, herbicides are destroyed by the composting process after 2 years and also by the action (ingestion) of millions or billions of soil microbes, which literally feed on the compost as well as the herbicide chemical and when the herbicide passes through all these microbes, it is rendered no longer the chemical molecule it once was and the problem is eventually solved – Go microbes!
Moral of the story is, be careful before putting hay, manures and compost into your garden by doing "Grow Test" or by certified organic compost (which we have) into your grow mix.
"Pre-Compost"
"Pre-Compost"isn't a new product but we've seldom sold it as is. Pre-compost is the exact same stuff that our compost is made from but we never put any labor into it. The labor we did not put into it is:
1. Water it pretty wet throughout
2. Build it into windrows about 8 ft. high x 15 ft wide and about 150 ft. long and
3. Turn those rows 6 to 8 times over the next 4-6 months as it "cooks" down eventually turning it dark brown – almost black.
The cost at that point would be generally $40.00 to $50.00 per yard. With pre-comp., you could cut your compost cost by more than 1/2. Here's how:
1. Put somewhere between 1″ and 3″ spread evenly over your area.
2. Rototiller it into the soil from 4″ to 8″ deep depending on what you're doing, like a lawn or flower bed, etc.
3. Spread Nitrogen (N) over the whole area heavier than normal and keep the area moist over the next few months.
What happens over the next several months is this:
The Nitrogen (N), moisture, the Pre-Compost and billions and billions of microbes convert the Pre-Comp and soil mixed into a tremendous softer, highly organic, nutrient rich soil for your lawn, flower beds or garden area. This works especially well for new lawns as you can do this process in early spring or Summer and then in early fall plant seed or sod the area into a real primed area for an excellent lawn well composted. All for 1/2 the cost. It just takes time.
Contact Beaver Lakes and ask how this can get you a pretty-much totally weed-free lawn, all part of this process. Imagine a lawn with no weeds from the day you plant it. Good Luck & God Bless!
Quick Reference:
Germination &
Potting Soils
Greenhouse Mix
Garden I
Garden II
60/40 Mix
1.) Compost
0%
20%
20%
20%
40%
2.) Peat Moss
70%
20%
15%
10%
0%
3.) CoCo Coir
0%
20%
20%
10%
0%
4.) Pumice
0%
8%
8%
10%
0%
5.) Perlite
10%
0%
0%
0%
0%
6.) Rice Hulls
20%
12%
0%
0%
0%
7.) Lava Fines
0%
10%
12%
10%
0%
8.) Top Soil
0%
10%
25%
40%
60%
To our Beaver Lakes customers:
All of our Garden mixes now come in a "Regular Mix" and a "Plus Mix". We have Garden I "Regular" and Garden I "Plus", Garden II "Regular" and Garden II "Plus", Greenhouse Mix "Regular" and Greenhouse Mix "Plus:. For instance, Garden I "Regular" and Garden I "Plus" are identical in the recipe except for one item and that is the compost used in each mix. The "Regular" mix uses Mesa Magic Compost made by the Mesa County Compost Facility. The compost in the "Plus" mixes have a "Certified Organic Compost" in it called, Nutri Mulch. The possibility of herbicide contamination in a compost is the reason we make an "Organic Compost" mix. An "Organic Compost" mix should never have herbicide issues, whereas a non-organic mix could have issues. Mesa County Compost facility, in the 20 years it has been open, has never had any herbicide issues, according to them. This is great news, but one of these years, it could have an issue with herbicides and for that reason Beaver Lakes Nursery cannot and does not guarantee the "Regular" mixes to be free of herbicides. Beaver Lakes Nursery is doing the best we can to make high quality soil mixes. We use all natural and/or organic fertilizers and inputs every chance we get. Beaver Lakes Nursery began in the spring of 1997 and through those years we have grown to really love and appreciate our customers. We really mean that. Without you folks, we don't exist. Thank you!

Read More About What's Included:
Our Potting Soil Mix is a very, very good Germination Mix if you have lots of seeds to plant .  You will get an excellent Germination Rate.   And if you feed the plants, you could leave them in the pots along time if the pots (bags) are large enough for the roots. Used both as a Germination Mix as well as Potting Soil (when plants are on some kind of feeding program).   (Which by the Way, WE HAVE!)
Our Greenhouse Mix is a base mix of Compost 20%, Peat Moss 20%, Coco Coir 20%, Pumice 8%, Perlite 0%, Topsoil 10%, Rice Hulls 12%, Lava Fines 10%, 0•12•0 Bat Guano, 8•3•1 Bat Guano, cottonseed meal, and our OMRI listed organic 5•3•2 fertilizer. This mix can be used obviously in greenhouses but also outdoors as a raised bed Garden Mix. It does outstanding with veggies.
Our Garden 1 Mix is another example of an excellent raised bed Garden Mix. Garden 1 and our Greenhouse mix are our most popular Veggie garden mixes as they are still affordable and yet work real well. Before adding fertilizers, talk to us.
Garden I Mix is a blend of Compost 20%, Peat Moss 15%, CoCo Coir 20%, Pumice 10%, Lava Fines 12%, Topsoil 25%, 0•12•0 Bat Guano, 8•3•1 Bat Guano, and our OMRI listed 5•3•2 organic fertilizer. Again, visit with us first before adding much if any fertilizers.
Our Garden II Mix also is a blend of Compost 20%, Peat Moss 10%, CoCo Coir 10%, Pumice 8%, Lava Fines 10%, Topsoil 40%, 0•12•0 Bat Guano, and our OMRI listed 5•3•2 Organic Fertilizer. This is a good mix but for sure you'll need to be on some fertilizer program. Talk to us.
As the years go by with hopefully many good grows under you, your soil will need some amending either need food or needs better drainage or minerals or perhaps all three. No matter, we have it all and at affordable prices. All Natural Organics is our thing. It's a blessing to be able to grow your own veggies all naturally.