Living, Organic Soil at your Service
We create various soil and soil-less mixes for specific uses depending on your gardening needs.  We create lower end mixes of primarily topsoil, compost, and OMRI listed organic fertilizers right on up to soiless mixes which contain (every time we can) OMRI listed inputs. Basic components of many mixes are the all-natural ingredients:
Peat Moss
CoCo Coir
Compost
Pumice
Rice Hulls
Perlite
These products, when combined in different percentage combinations, create different soils (soil-less) mixes – some very light with great porosity to slightly heavier mixes, depending on your needs. We call these "Base Mixes". From here on, you have two choices:
You can add organic fertilizers such as Kelp, Bat Guanos, Bone Meals, etc. and a lot more (See our Organics section for full list) to create the natural way nature does it. That is the rich

soils that feeds the plant

. That was God's original plan and it has worked for thousands of years. Or…
Use this "Base Mix" as your soiless soil for a salt-base feeding program where the

fertilizers feeds the plant

.
When you use the natural fertilizers program, that basically creates a Super Soil and our 

name

for that type is our "Mile High Soils" line of All-Natural Soiless Soils.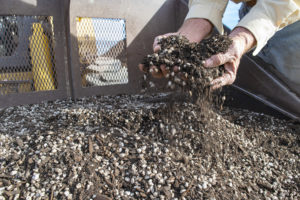 "Base Mix" Primary Ingredients
Peat Moss
CoCo Coir
Compost
Pumice
Rice Hulls
Perlite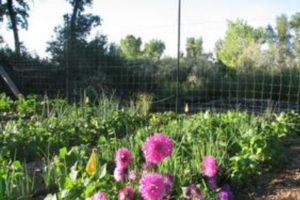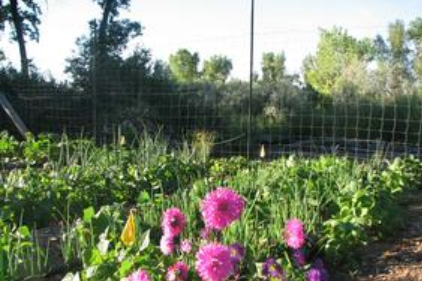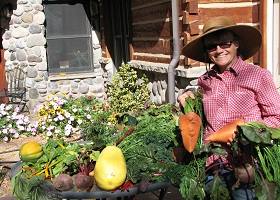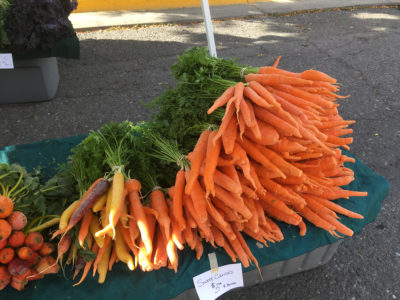 Nutrient Rich All Natural Mixes
Of the two choices mentioned above: ie. "Base Mixes" you feed regularly or our "Mile High" Super Soil, if you choose the "Mile High" Super Soil, the following is a list of the ingredients you may choose from:
Kelp Meal
8•3•1 Bat Guano
0•12•0 Bat Guano
Fish Bone Meal
Bone Meal
Feather Meal
Cottonseed Meal
Blood Meal
Alfalfa Meal
Crustacean Meal
Crab Meal
Neem Cake
More
These items we refer to as the "Hot Stuff" as these are the inputs that contain the most N.P.K. which are your macronutrients. Next are your micronutrients (often overlooked) but very important to your plants. We use Azomite, Basalt Rock Dust, Glacial Rock Dust and a Volcanic RD. These micronutes provide all the mineralization your plants need. And finally, we have numerous other inputs when added to Super Soils make it better yet. Items like Earthworm Castings, Mycorrhizal products, 1/4″ Minus Lava Fines, and several nutrient rich mulches for "topdress" all around your plants which provide many benefits to the soils Rhizosphere creating a microbe rich root zone!
Soils & Mixes
1.) Top Soil, as is
$20.00
2.) Top Soil, Screened
$25.00
3.) Sod Soil
$29.00
4.) 60/40 Mix
$35.00
5.) Planter Mix
$49.00
6.) Garden II
$62.00
7.) Garden I
$73.00
8.) Greenhouse Mix
$87.00
9.) Cannabis Base Mix, varies
$78-$95
10.) Cannabis "Mile High Mix"
$179.00
11.) Cannabis "Mile High Maxx"
$229.00
12.) Custom Mixes Available (5+ yrds)
13.) Base Mix Ingredients
Choose from CoCo, Coir, Peat Moss,
Compost, Pearlite, Pumice, Rice Hulls,
Lava Fines, Alfalfa Meal, Bio Char.