Living, Organic Soil at your Service
We create various soil and soil-less mixes for specific uses depending on your gardening needs.  We create lower end mixes of primarily topsoil, compost, and OMRI listed organic fertilizers right on up to soiless mixes which contain (every time we can) OMRI listed inputs. Basic components of many mixes are the all-natural ingredients:
Peat Moss
CoCo Coir
Compost
Pumice
Rice Hulls
Perlite
Alfalfa Meal
These products, when combined in different percentage combinations, create different soils (soil-less) mixes – some very light with great porosity to slightly heavier mixes, depending on your needs. We call these "Base Mixes". From here on, you have two choices:
You can add organic fertilizers such as Kelp, Bat Guanos, Bone Meals, etc. and a lot more (See our Organics section for full list) to create the natural way nature does it. That is the rich

soils that feeds the plant

. That was God's original plan and it has worked for thousands of years. Or…
Use this "Base Mix" as your soiless soil for a salt-base feeding program where the

fertilizers feeds the plant

.
When you use the natural fertilizers program, that basically creates a Super Soil and our 

name

for that type is our "Mile High Soils" line of All-Natural Soiless Soils.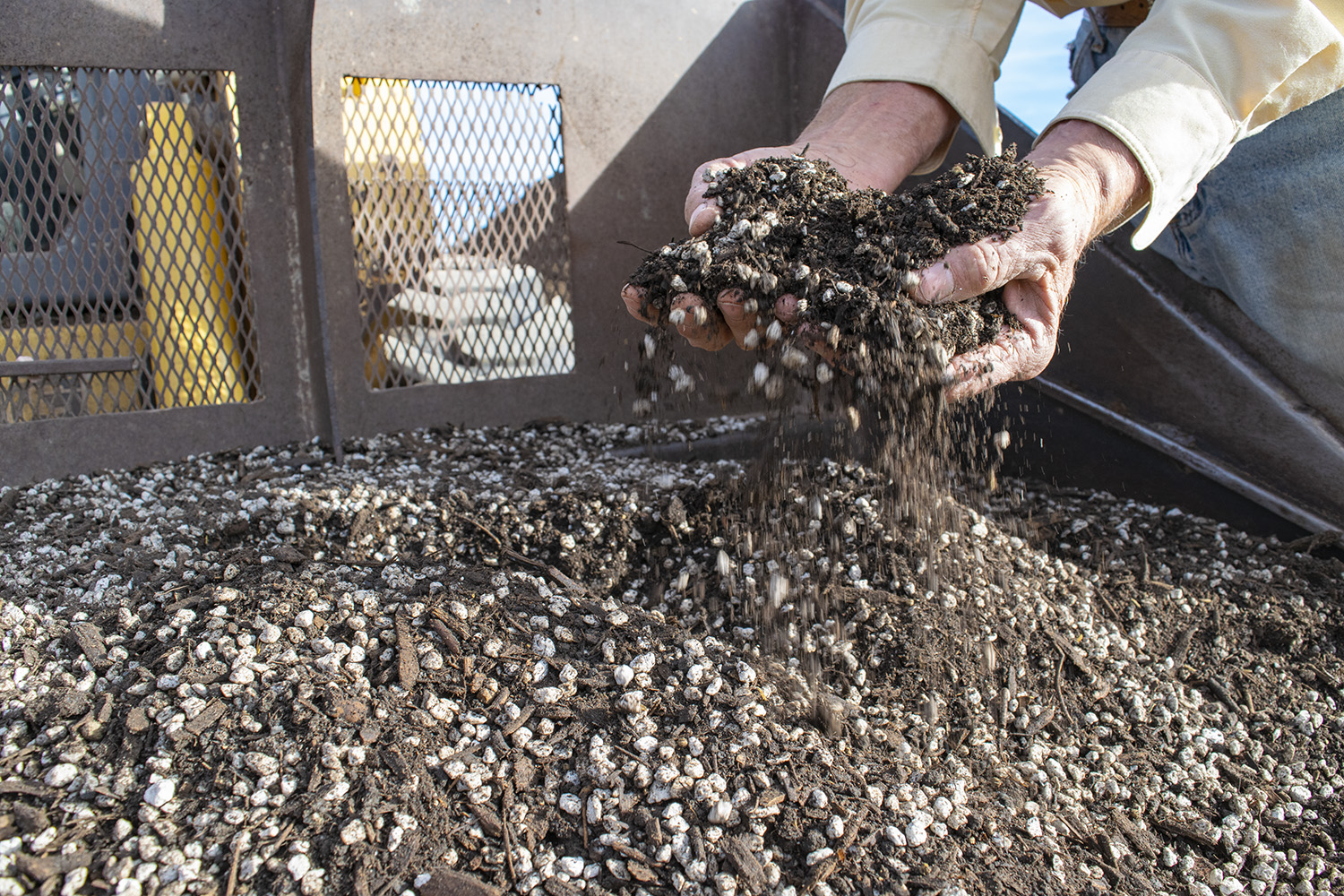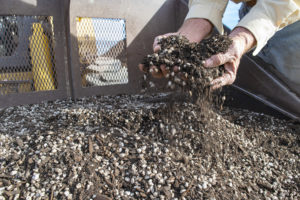 "Base Mix" Primary Ingredients
Peat Moss
CoCo Coir
Compost
Pumice
Rice Hulls
Perlite
Alfalfa Meal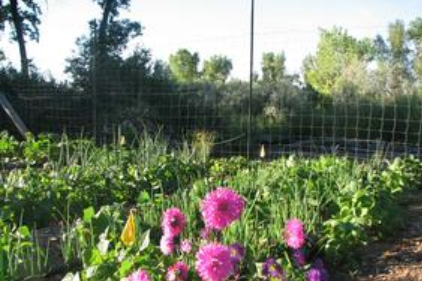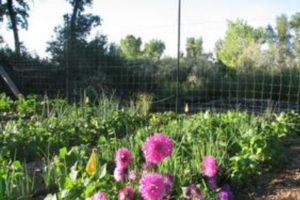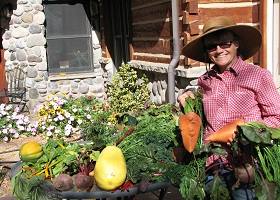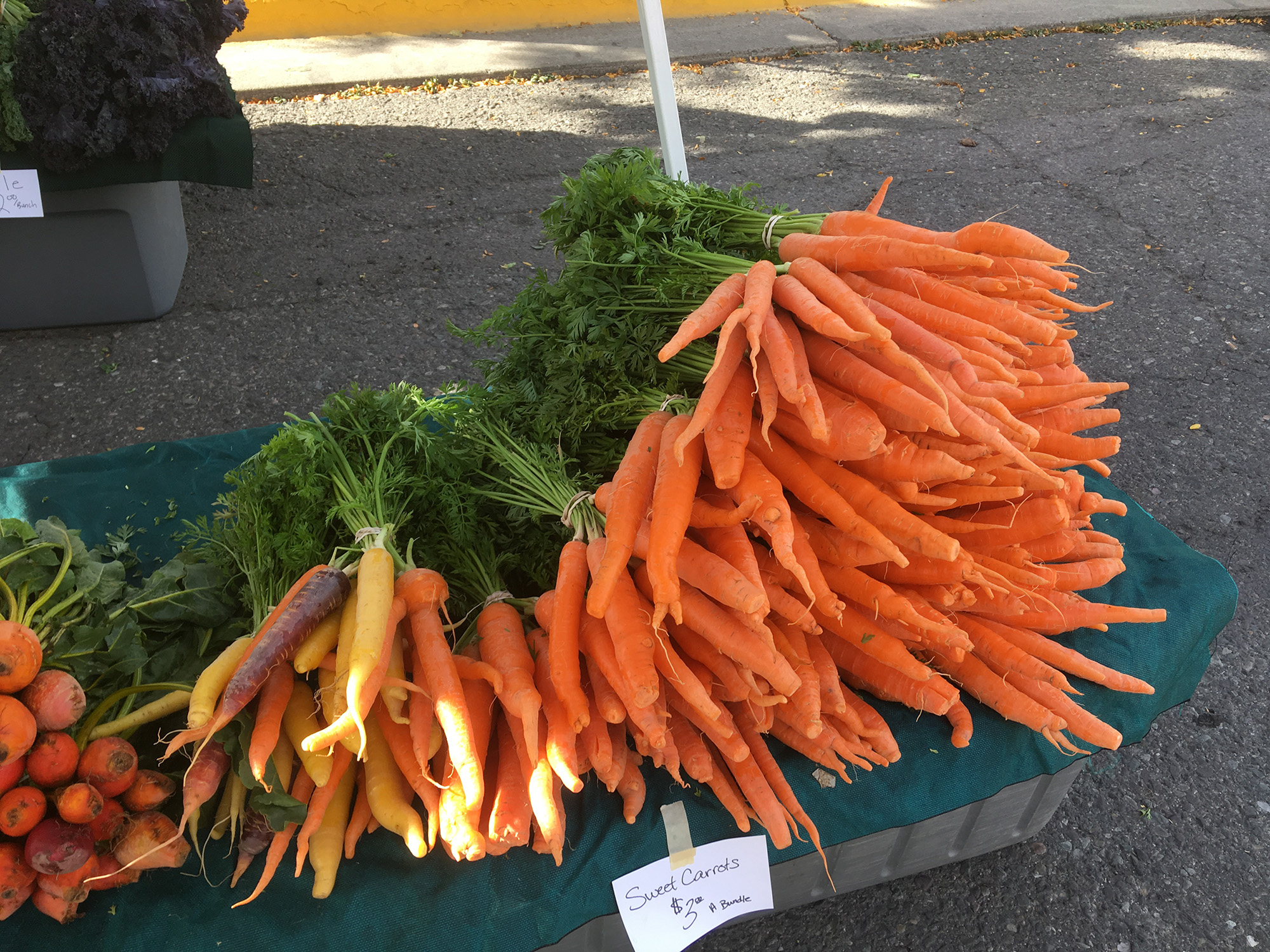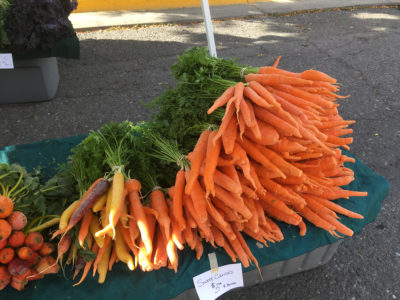 Nutrient Rich All Natural Mixes
Of the two choices mentioned above: ie. "Base Mixes" you feed regularly or our "Mile High" Super Soil, if you choose the "Mile High" Super Soil, the following is a list of the ingredients you may choose from:
Kelp Meal
8•3•1 Bat Guano
0•12•0 Bat Guano
Fish Bone Meal
Bone Meal
Feather Meal
Neem Cake
Cottonseed Meal
Blood Meal
Alfalfa Meal
Crustacean Meal
Crab Meal
Neem Oil
More
These items we refer to as the "Hot Stuff" as these are the inputs that contain the most N.P.K. which are your macronutrients. Next are your micronutrients (often overlooked) but very important to your plants. We use Azomite, Basalt Rock Dust, Glacial Rock Dust and a Volcanic RD. These micronutes provide all the mineralization your plants need. And finally, we have numerous other inputs when added to Super Soils make it better yet. Items like Earthworm Castings, Mycorrhizal products, 1/4″ Minus Lava Fines, and several nutrient rich mulches for "topdress" all around your plants which provide many benefits to the soils Rhizosphere creating a microbe rich root zone!
"Pre-Compost"
"Pre-Compost"isn't a new product but we've seldom sold it as is. Pre-compost is the exact same stuff that our compost is made from but we never put any labor into it. The labor we did not put into it is:
1. Water it pretty wet throughout 2. Build it into windrows about 8 ft. high x 15 ft wide and about 150 ft. long and 3. Turn those rows 6 to 8 times over the next 4-6 months as it "cooks" down eventually turning it dark brown - almost black.
The cost at that point would be generally $40.00 to $50.00 per yard. With pre-comp., you could cut your compost cost by more than 1/2. Here's how:
1. Put somewhere between 1" and 3" spread evenly over your area. 2. Rototiller it into the soil from 4" to 8" deep depending on what you're doing, like a lawn or flower bed, etc. 3. Spread Nitrogen (N) over the whole area heavier than normal and keep the area moist over the next few months.
What happens over the next several months is this:
The Nitrogen (N), moisture, the Pre-Compost and billions and billions of microbes convert the Pre-Comp and soil mixed into a tremendous softer, highly organic, nutrient rich soil for your lawn, flower beds or garden area. This works especially well for new lawns as you can do this process in early spring or Summer and then in early fall plant seed or sod the area into a real primed area for an excellent lawn well composted. All for 1/2 the cost. It just takes time.
Contact Beaver Lakes and ask how this can get you a pretty-much totally weed-free lawn, all part of this process. Imagine a lawn with no weeds from the day you plant it. Good Luck & God Bless!
"Very nice and VERY knowledgeable couple concerning soils and soil mixes, always a pleasure shopping there."
"Beaver Lakes has helped our school garden project by providing soil and advice! They are knowledgeable and passionate about gardening and supporting our community."
"Very friendly and knowledgeable. I have been going to beaver lakes nursery for several years now. I have not found any other soil vendors who produce the same quality of soil as to which I get from beaver lakes. Highly recommend them especially if you are searching for a superior organic soil."
"LOVE this company! Always friendly and fast with responses. Always helpful in guiding us as to what we need for a particular project. We have gardens that are THRIVING thanks to these incredible soils. Ed and Lyn have us excited to add new gardens now that we know that the soils are the secret ingredient to success!"
"Beaver Lakes Nursery and Landscape in Montrose is THE place to go for your nursery and landscaping needs. We were in the market for a dump truck load of topsoil and potting mix. We visited their property on Marine Road and met the owners who were very helpful and nice. They delivered the soil to us promptly, and it is of an excellent quality. We look forward to doing business with them again."
"Beaver Lakes is the place for great gardening supplies. Ed has steered us to the products we see results from. Ed assures me when we fetch soil with our small trailer that he fills anything that works for the customer. A dump truck or a containers worth, he treats you as a valued customer!"
"Their soil is AMAZING and they are very helpful too!!!! We very highly recommend them!!!"
Soils & Mixes – By the Yard
| | |
| --- | --- |
| 1.) Top Soil, as is | $25.00-$29.00 |
| 2.) Top Soil, Screened | $33.00 |
| 3.) Sod Soil (when available) | $35.00 |
| 4.) 60/40 Mix Grass | $40.00 |
| 5.) 60/40 Mix Regular | $42.00 |
| 6.) Garden II Regular Mesa Magic | $79.00 |
| 7.) Garden II "Plus" "Organic" Nutri-Mulch | $91.00 |
| 8.) Garden I Regular Mesa Magic | $99.00 |
| 9.) Garden I "Plus" "Organic" Nutri-Mulch | $112.00 |
| 10.) Greenhouse Mix Regular Mesa Magic | $111.00 |
| 11.) Greenhouse Mix "Plus" "Organic" Nutri-Mulch | $122.00 |
| 12.) Cannabis Mile High Mix "Plus" "Organic" Nutri-Mulch | $189.00 |
| 13.) Custom Mixes Available (5+ yds or more) | |
| 14.) Base Mix Ingredients Choose from CoCo Coir, Peat Moss, Compost, Organic Nutri Mulch, Perlite, Pumice, Rice Hulls, Lava Fines. | |
NOTE: All "Plus" mixes are identical to Regular mixes EXCEPT they have a

Certified Organic Compost

called Nutri Mulch in them as opposed to our Mesa Magic Compost.