Beating the competition every year
We have over 40 selections of colored gravels in different sizes and colors for all your landscaping designs. Buy gravel and mulch from the largest supply yard in Montrose and you'll get expert advice for all your landscape ideas.
We also carry all sizes of landscape fabric (a 15 year grey) and (a 20 year composite black heavy duty). Mulches are in several consistencies and designed to stay put in high winds. Shredded cedar and chocolate brown mulches are our most popular as they really bring out shrub and flower colors.  Our custom mulch varieties are home made with the best ingredients to help your plants flourish.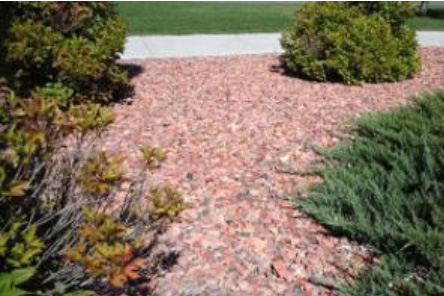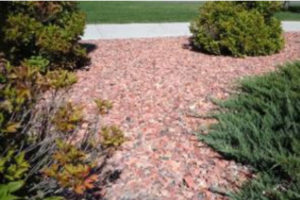 Ask our team today about our different varieties of decorative gravels & mulches.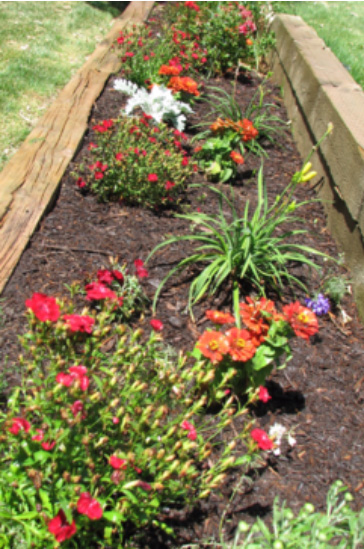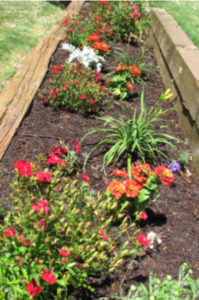 Coverage Chart
1 cu yd will cover
1″ deep – 320 sq. ft.
2″ deep – 160 sq. ft.
3″ deep – 110 sq. ft.
6 cu yd will cover 1000 sq. ft. @ 2″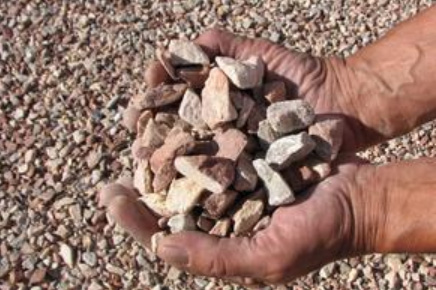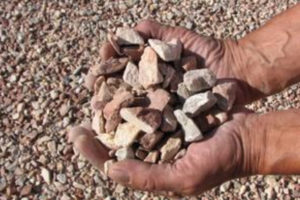 Learn more about our specialty products.
(970) 240-4611
Decorative Colored Gravel
1 Yard Is More Material Than 1-Ton by 15%-50%
We sell everything by the yard
| | Ton | Yard |
| --- | --- | --- |
| 1.) Red Shale 3/4″ | | $79.00 |
| 2.) Tan 1/2″ Screened | $69.00 | $85.00 |
| 3.) Tan 1″ Screened | $69.00 | $85.00 |
| 4.) Tan 1-1/2″ Screened | $69.00 | $85.00 |
| 5.) 1/4″ Trail Mix | $34.00 | $49.00 |
| 6.) 1/2″ Trail Mix | $38.00 | $56.00 |
| 7.) Tri-Color 3/4"″ | $80.00 | $120.00 |
| 8.) Mountain Mix 1 1/2" | $100.00 | $125.00 |
| 9.) Lite Red 3/4" | $76.00 | $110.00 |
| 10.) Indian Sunset 1 1/2" | $99.00 | $115.00 |
| 11.) Black Obsidian 1 1/2" | $105.00 | $115.00 |
| 12.) Fern Green 1 1/2" | $103.00 | $107.00 |
| 13.) Rocky Trail 3/4″ | $69.00 | $92.00 |
| 14.) Rocky Trail 1 1/2" | $69.00 | $92.00 |
| 15.) Rose Granite 3/4″ | $69.00 | $96.00 |
| 16.) Rose Granite 1 1/2″ | $69.00 | $96.00 |
| 17.) Roaring Fork 1/2" | $89.00 | $120.00 |
| 18.) Roaring Fork 3/4″ | $69.00 | $89.00 |
| 19.) Roaring Fork 1 1/2″ | $69.00 | $89.00 |
| 20.) Colored Cobble 1 1/2″ | $60.00 | $92.00 |
| 21.) Colored Cobble 2″-4″ | $66.00 | $105.00 |
| 22.) White Cobble 2″-4″ | $56.00 | $85.00 |
| 23.) Grey 3/4″ | | $45.00 |
| 24.) Grey 1 1/2″ Round | | $55.00 |
| 25.) Grey Pea Gravel | | $45.00 |
| 26.) Grey 1 1/2″ Crushed | | $45.00 |
| 27.) Grey Road Base | | $41.00 |
| 28.) Grey 2″-4″ | | $55.00 |
| 29.) Pumice 3/8" | | $95.00 |
| 30.) Black Lava 1/4" minus | | $95.00 |
| 31.) Blue Stone 3/4" | | $92.00 |
| 32.) Blue Stone 1 1/2" | | $92.00 |
| 33.) Mtn. Blend 3/4" & 1 1/2" | | $125.00 |
| 34.) Rose 1 1/2" | | $130.00 |
| 35.) Ruby Spar 1 1/2" | | $130.00 |
| 36.) Rainbow 3/4" x 1 1/2" | | $125.00 |
| 37.) Sand | | $60.00 |